Loviisa as a home
Loviisa is called Best Small Town in Finland, and not without due cause. Loviisa is a pleasant small town with just under 15,000 inhabitants. It is a coastal town by the Gulf of Finland in eastern Uusimaa.
Loviisa is geographically splendidly situated, being less than 90 km from Helsinki and less than 50 km from Kotka.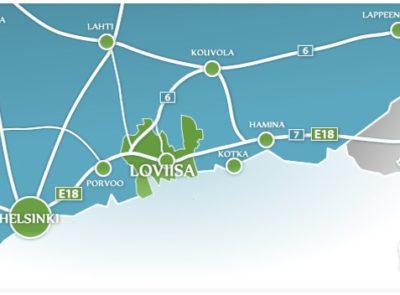 The area of Loviisa is 1 752 km², amounting to more than Helsinki, Espoo and Vantaa combined. Of the area of Loviisa more than 900 km² is sea and there are several charming lakes.
Loviisa is renowned for its genuine bilingualism. In most shops and cafés you will get service both in Finnish and in Swedish, as well as like in the rest of Finland naturally also in English.
Local businesses
The City of Loviisa is the principal local employer. The leading private employer is the Fortum nuclear power plant. Examples of other large companies in Loviisa are: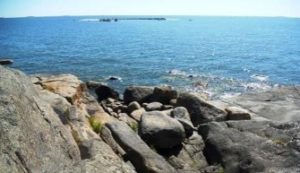 Loviisa Harbour in Valko and businesses supporting the harbour
Eltete (wood and paper processing)
Loval (manufacture of electronic components)
Disa's Fish (fish wholesale)
Nordström Group (forwarding and stevedoring)
Teampac (manufacture of health products and cosmetics)
LPOnet (information technology)
Boomeranger Boats (manufacture of RIB boats)
There are also tens of smaller companies in Loviisa.
Mutual events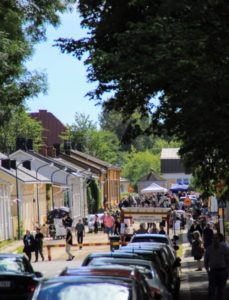 People in Loviisa open their houses and gardens for visitors during annually recurring events, such as the Historical Houses of Loviisa, the Open Gardens in Loviisa and Loviisa Christmas.